Gift Certificates!
Design your gift certificate, preview it, and then send or print it immediately.
It's fast and easy!
Click here to create a gift certificate
CalmingPoints has moved!!
233 Hydraulic Ridge Rd #205, Charlottesville, VA 22901
We are in a wellness complex across from Albemarle High School. More driving directions can be found under the Directions tab.
Our phone number and email have not changed.
233 Hydraulic Ridge Rd #205, Charlottesville, VA 22901

Make an appointment by phone or email:
Business: (434) 260-1122

Mobile: (814) 571-9234

Email: calmpoint@gmail.com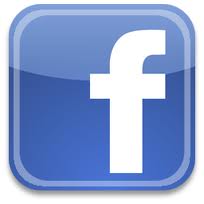 Like us on Facebook!
Follow us on Instagram!
On-line appointment booking
To see our current schedule and book an appointment use this link:
(Online Appointment Scheduling by TimeCenter)
See the Gift Certificate page for Discount Pricing Options and Package Deals. We accept cash, check, credit cards and Venmo.
Rates:
45 minute, 60 minute, and 75 minute sessions
45 minutes: $75
60 minutes: $95
75 minutes: $115
Packages
10 hours—save $10 on each massage: $850.00
4 hours—save $10%: $340.00
On-site chair massage
Offered at your location in Charlottesville and the greater Albemarle County area.
Your friends or co-workers deserve more than just a pat on the back. This year for birthdays, holidays, Nurse's Week or Administrative Professionals Day we can provide a memorable special break. Chair massage can also be done outdoors for health and safety in warm weather.
Chair massage is a morale booster, as good as a short nap, invigorating and energizing. Stimulates the brain and relaxes eye-strain. Good for relief of carpal tunnel, frozen shoulder , low back stiffness. Alleviate muscle strain and everyday aches and pains. A short massage is like a half-hour nap.
Chair massage is done fully clothed, in a comfortable, specially-designed chair, and with no oil or lotion. We bring music and create a calm, quiet atmosphere
in which your staff will enjoy the gift of relaxation.
Minimum: 6 people for one practitioner. We can also accommodate larger groups with advance notice.