Gift Certificates!
Design your gift certificate, preview it, and then send or print it immediately.
It's fast and easy!
Click here to create a gift certificate
Some resources for meditation and mindfulness
Self Help for Immune Boosting and Anxiety reduction
Local Daily Meditation
Insight Meditation Community of Charlottesville
Movement
CalmingPoints has moved!!
Medicine Wheel: 1114 E. High Street, Charlottesville
To reach the large parking lot at the rear of the building, enter from the long driveway off of 11th Street NE, just down from the traffic light at 10th St/Locust Ave and High St: this goes to Medicine Wheel and Patina Antiques. More driving directions can be found under the Directions tab.
Our phone number and email have not changed.
1114 E. High Street, Charlottesville, VA
We are in the Medicine Wheel health building: Enter from the long driveway off of 11th Street NE which goes to Medicine Wheel and Patina Antiques.
Make an appointment by phone or email:
Business: (434) 260-1122

Mobile: (814) 571-9234

Email: calmpoint@gmail.com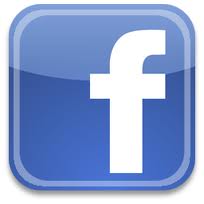 Like us on Facebook!
On-line appointment booking
To see our current schedule and book an appointment use this link:
(Online Appointment Scheduling by TimeCenter)
See the Gift Certificate page for Discount Pricing Options and Package Deals. We accept cash, check, credit cards and Venmo.
Rates:
30 minute, 60 minute, and longer sessions
30 minutes: $45
45 minutes: $65
60 minutes: $85
75 minutes: $105
90 minutes: $125
Packages
10 hours—save $10 on each massage: $750.00
4 hours—save $10%: $306.00
On-site chair massage
15 minutes at your location in Charlottesville and the greater Albemarle County area.
Your staff deserve more than just a pat on the back. This year for birthdays, holidays, Nurse's Week or Administrative Professionals Day we can provide a memorable special break. Chair massage is also a great addition to outdoor events.
Chair massage is a morale booster, as good as a short nap, invigorating and energizing. Stimulates the brain and relaxes eye-strain. Good for relief of carpal tunnel, frozen shoulder , low back stiffness. Alleviate muscle strain and everyday aches and pains. A 15-minute massage is like a half-hour nap.
Chair massage is done fully clothed, in a comfortable, specially-designed chair, and with no oil or lotion. We bring music and create a calm, quiet atmosphere
in which your staff will enjoy the gift of relaxation.
Minimum: 6 people for one practitioner. We can also accommodate larger groups.