The question of COVID
Does whether or not you'll engage my stress-reducing & pain-relieving services at this time hinge on what I do to minimize your risk of exposure to the coronavirus?
I have installed a true hospital-grade HEPA Air Purifier with UV light. I also open the window between clientele to filter the air. I only see one client at a time so you'll never be waiting in a lobby with other people. I leave 30 minutes between each client to disinfect and sanitize all surfaces. To ensure no cross-contamination, clean linens and blankets are used for each client.
I am fully vaccinated and boosted and wear a mask during all treatments. Masks are optional for fully vaccinated clients.
Gift Certificates!
Design your gift certificate, preview it, and then send or print it immediately.
It's fast and easy!
Click here to create a gift certificate
Some resources for meditation and mindfulness
Self Help for Immune Boosting and Anxiety reduction
Local Daily Meditation
Insight Meditation Community of Charlottesville
Alexander Technique
Training as an Alexander Technique teacher from 2017 to 2020
provided Liz with a deep appreciation for and gratitude to all
the wisdom and insight our bodies can offer us.
CalmingPoints has moved!!
233 Hydraulic Ridge Rd #205, Charlottesville, VA 22901
We are in a wellness complex across from Albemarle High School. More driving directions can be found under the Directions tab.
Our phone number and email have not changed.
233 Hydraulic Ridge Rd #205, Charlottesville, VA 22901

Make an appointment by phone or email:
Business: (434) 260-1122

Mobile: (814) 571-9234

Email: calmpoint@gmail.com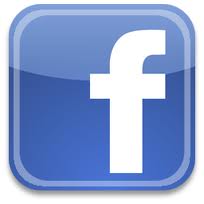 Like us on Facebook!
Follow us on Instagram!
On-line appointment booking
To see our current schedule and book an appointment use this link:
(Online Appointment Scheduling by TimeCenter)
See the Gift Certificate page for Discount Pricing Options and Package Deals. We accept cash, check, credit cards and Venmo.
Rates:
45 minute, 60 minute, and 75 minute sessions
45 minutes: $75
60 minutes: $95
75 minutes: $115
Packages
10 hours—save $10 on each massage: $850.00
4 hours—save $10%: $340.00
Customized massage for special populations
Elderly
Youth
Caregiver
Hospice
Sports massage
Deep Tissue
Pre-natal
Mindfulness (with our practiced teaching team)
Intake form
If this is your first visit, please fill out our intake form so that we can provide the treatments best suited to your medical history and current conditions. If you would like to fill out the form in advance, a copy can be downloaded here, or we will have copies available when you arrive. We also now have a COVID-19 form, available here.
Please let us know if there are any additional issues you would like us to be aware in addition to those covered by the form.
Referral Special
Your referrals are valuable! To say "Thank You!" for telling your friends and family about CalmingPoints, we would like to offer you $15 off your next session when someone you refer enjoys a massage with us.
On-site chair massage
Offered at your location in Charlottesville and the greater Albemarle County area.
Your friends or co-workers deserve more than just a pat on the back. This year for birthdays, holidays, Nurse's Week or Administrative Professionals Day we can provide a memorable special break. Chair massage can also be done outdoors for health and safety in warm weather.
Chair massage is a morale booster, as good as a short nap, invigorating and energizing. Stimulates the brain and relaxes eye-strain. Good for relief of carpal tunnel, frozen shoulder , low back stiffness. Alleviate muscle strain and everyday aches and pains. A short massage is like a half-hour nap.
Chair massage is done fully clothed, in a comfortable, specially-designed chair, and with no oil or lotion. We bring music and create a calm, quiet atmosphere
in which your staff will enjoy the gift of relaxation.
Minimum: 6 people for one practitioner. We can also accommodate larger groups with advance notice.
Acupressure, Shiatsu, Amma
These techniques encompass a myriad of pressing, stroking, stretching and percussive manipulation on specific acupressure points to increase joint mobility and flexibility. Acupressure can be incorporated into all massage sessions and can be done with or without massage lotion.
Jin Shin Jyutsu
For this technique, you remain clothed, and lie face up while your massage practitioner gently holds points in tension areas. This ancient method promotes a deeply relaxed state that helps you get in touch with your body and better access feelings related to a physical condition. Click this link for a video on the use of Jin Shin Jyutsu at the Markey Cancer Center at the University of Kentucky.
Deep Tissue Massage
After first warming the muscles, the massage practitioner uses slow, deep strokes, along with other massage techniques, to release tension from deep muscle groups and help you feel taller, lighter and looser.
Zero Balancing
Zero Balancing (ZB) is a hands-on system designed to balance body energy flow in the major joints, thus creating ease or space within the body and a deep sense of relaxation. Clients remain fully clothed while lying on a massage table for each session.
Massage for Pregnant Women and New Mothers
Prenatal massage caters to the special needs of pregnant mothers. Specific techniques can reduce discomforts and concerns, and also enhance the physiological and emotional well-being of both mother and baby. During labor, skilled, appropriate touch shortens labor, eases pain and anxiety. In the postpartum period, specialized techniques rebalance a new mother's emotions and body, helping her take better care of herself and bond with her baby more deeply. We also offer private lessons to fathers or birth coaches in massaging birthing mothers during labor.
Seated Massage (On-Site Chair Massage)
Chair massage can be done at our location or yours, with a special massage chair. These massages focus mostly on the neck, shoulders, arms and the back while you remain fully clothed. Seated massage is an excellent way to reduce stress in the workplace, provide relaxation to a group or friends, or offer instant relaxation to those attending events or conferences.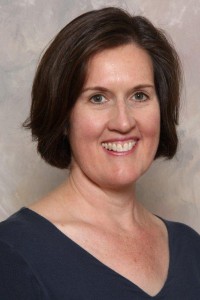 Arthritis, aches and pains
"Thank you so much for all your help over the past couple of years. I originally came to you with an assortment of aches and pains frequently experienced by older adults—arthritis, muscle soreness, etc. And since then I've returned regularly to continue the relief your massage treatments provide. I feel like a different person every time I leave!
But your advice has also been very helpful. Frequently during our sessions you help me understand what changes I can make in my day-to-day activities to help prevent those and other issues in the first place.
All this offered in a friendly, supportive, professional environment. Thank you again."
JH
Life stress
"We sought treatment for various skeletal issues including arthritis, joint wear and general life stress.
We were very satisfied and recommend Cecilia unconditionally.
We have had massages by various therapists for many years so our opinion is based on comparative analysis. Cecilia is very professional and confident about her work. Always starting with a chat about how we were feeling she modified her approach to focus on our needs. Her treatments are very effective demonstrating the techniques of pressure points and massaging used to help relax and harmonize the body. She is very flexible and ready to adapt to any new issues or any requests for particular help.
After therapy when we had the time she would sit with us and discuss how we felt about the treatment offering ideas to maintain our improved physical status.
We will miss her so very much!
PH, Bellefonte, PA
Elder rehab
"My dad is currently in a retirement home for rehab and skilled nursing. I was so very thrilled to see that the massage therapists at CalmingPoints offered massage at that facility. My 84 year old father had his very first massage ever and absolutely loved it. I know it made him feel more comfortable and relaxed. He was able to lay in his bed comfortably while the massage therapist worked on him. He is now getting a massage each week and thoroughly enjoying it. Thank you for offering this invaluable service to those who need it the most"
LH, San Antonio, TX
Treated for sciatic pain
Cecilia has a wonderful touch. Knows just the right amount of pressure for specific problem areas and gives a very relaxing and rejuvenating massage. She is friendly, on time and has good suggestions for overall good health. "
BP
Back and shoulder problems
"It helped me maintain balance with a level of discomfort between bi-weekly treatments. I feel strongly that massage has changed the quality of my life, helped me be a more relaxed person and function at a higher level. Cecilia is a very caring person. The treatment sessions are very comfortable. I feel completely confident about her skills."
MW
Back problems
"I feel 100% better especially with regular treatment. I love the massage style that Cecilia practices. Helps the flow of chi."
KTB
For overall relaxation
"I have been seeing Cecilia for the past 2 or 3 years. I always feel really good after a massage from Cecilia. She knew what to do to address any concerns I would have. She was interested in my wellness and definitely a professional. "
Post-surgery mastectomy treatment
"The massages have been part of my treatment to control lymphedema after radical mastectomy. I always come away form the sessions feeling refreshed and relaxed. I became interested in Jin Shin Jyutsu after Cecilia used some of the techniques for a problem I was having with fluid buildup near the mastectomy site. After that I had many sessions that were straight Jin Shin Jyutsu, a very pleasant form of bodywork in my experience."
HKG
Treatment of issues related to lupus
"I seek treatment for overall muscle and joint pain that is due to lupus and the effects of a stressful occupation. Cecilia begins each session with the question, ' How is your body feeling today?' She doesn't make any assumptions or try to guess how I'm feeling. Cecilia is very patient-focused. She then concentrates on identified problem areas."